Press Release
Reference Number
ICC-ASP-20170707- PR1318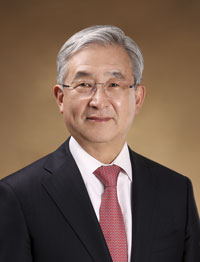 On 5 July 2017, the Bureau of the Assembly of States Parties decided to recommend that Mr. O-Gon Kwon be elected President of the Assembly of States Parties for the seventeenth to nineteenth sessions of the Assembly. The election will be held during the sixteenth session, scheduled to be held from 4 to 14 December 2017. Mr. Kwon will take office at the end of the sixteenth session.
Mr. Kwon has vast experience in law at both the national and international levels. At the national level, his experience includes the post of judge for 22 years and several senior positions in the government of the Republic of Korea.
At the international level, he was a permanent judge of the International Tribunal for the former Yugoslavia from 2001 to 2016, where he also served as Vice-President of that tribunal from 2008 to 2011. He presided over the case of Radovan Karadžić and sat on the trials of Slobodan Milošević and of Popović and others. He was involved in a number of pre-trial proceedings, contempt trials and sentencing judgments. Further, he was a member of the Referral Bench, which determined whether certain cases pending before the Tribunal were suitable to be referred for trial in the national courts of a State, and also served as a member of the Independent Panel on the International Criminal Court Judicial Election of the Coalition for the International Criminal Court from 2010 to 2012.
Mr. O-Gon Kwon is the holder of an LL.B degree from Seoul National University College of Law and of two LL.M degrees, from the Graduate School of Seoul National University and from Harvard Law School, respectively.

Curriculum vitae  -  English | Español | Français | عربي  
Source
Assembly of States Parties