Press Release
Reference Number
ICC-CPI-20090424-PR407
Image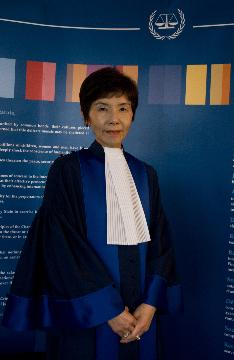 IN MEMORIAM
It is with great sadness that the International Criminal Court informs you of the passing of Judge Fumiko Saiga. She passed away with her family by her side on 24 April, 2009 after a brief illness.
"Judge Saiga's death is an enormous loss to the Court. Her sharp legal acumen and dedication to impartial justice, coupled with her balance and grace, made her an eminently capable jurist. Judge Saiga will forever be remembered for her critical contributions to international criminal justice," said Judge Sang-Hyun Song, President of the Court.
National of Japan, she was elected by the States Parties to the Rome Statute from the Asian Group in December 2007 and re-elected last January, and was serving as Judge in Pre-Trial Chamber II and Trial Chamber II. Before being elected as a Judge of the ICC, and during the final years of her distinguished career in the Japanese foreign ministry, she served as Japan's ambassador in charge of human rights, striving to resolve critical human rights issues, including violence against women.
Condolence books will be available at the lobby of the main and public entrance, from Monday 27 to Wednesday 29 April. Also messages of condolence can be sent to the President of the Court Judge Sang-Hyun Song.

---
For further information please contact Ms Laurence Blairon, Spokesperson, at +31 (0)70 515 87 14 or +31 (0) 6 46 44 88 89 or at [email protected]
Source: Presidency