Press Release
Reference Number
ICC-ASP-20100222-PR498
Image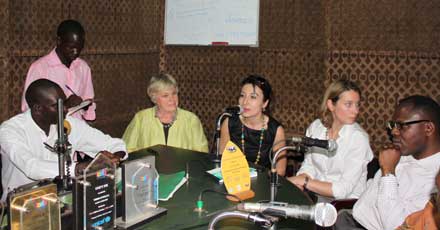 As part of the preparations for the Review Conference of the Rome Statute, which includes the topic "Stocktaking of international criminal justice", a second group of delegates made a visit to Uganda.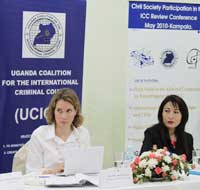 Ms. Miia Aro-Sánchez and Ms. Elena Bornand, representing Finland and Chile, respectively, focal points for the subtopic of the impact of the Rome Statute system on victims and affected communities, and Mr. Zenon Mukongo, delegate of the Democratic Republic of the Congo, one of the focal points for the subtopic of peace and justice, were accompanied by Ms. Elisabeth Rehn, member of the Board of Directors of the Trust Fund for Victims, and Mr. Renan Villacis, Director of the Secretariat of the Assembly of States Parties.
The visit, organized by the NGO No Peace without Justice and their Ugandan partners, Hurinet-U and UCICC, with the sponsorship of Denmark, took place from 10 to 16 February. In Kampala the delegation met with members of parliament representing the Greater North Parliamentary Forum and the Legal and Parliamentary Affairs Committee, as well as with NGOs working on victims' issues and with ICC field office staff. In northern Uganda, where the crimes which the Government of Uganda referred to the ICC for investigation were committed, the delegation also visited the cities of Gulu and Lira, as well as the Barlonyo internally displaced persons camp, where they had meetings with victims and regional leaders.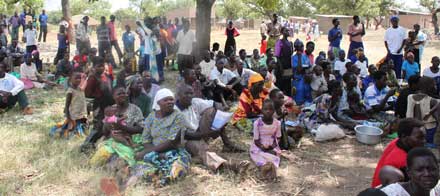 Furthermore, Ms. Rehn visited some of the projects in Lira undertaken by the Trust Fund for Victims such as the Friedis Rehabilitation Center and the Northeast Chili Pepper Association; she also delivered a lecture at Makarere University.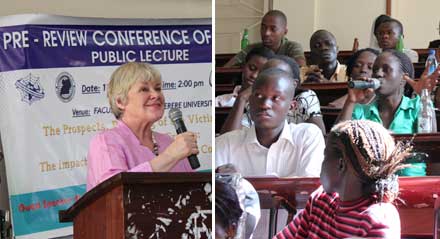 The focal points are preparing reports on their respective subtopics for consideration at the resumed eighth session of the Assembly at the end of March. A first group of delegates had made a visit in January. An additional four visits are planned through May.
The Review Conference will be held from 31 May to 11 June in Kampala (https://asp.icc-cpi.int/en_menus/asp/reviewconference/).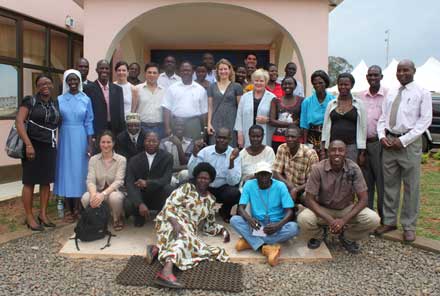 For further information, please contact Ms. Gabrijela Filipović +31 646 448 793 or
[email protected]
.
Source
Assembly of States Parties